Old Technology for Ozone Generators
Submitted by

admin

on Wed, 10/28/2015 - 08:03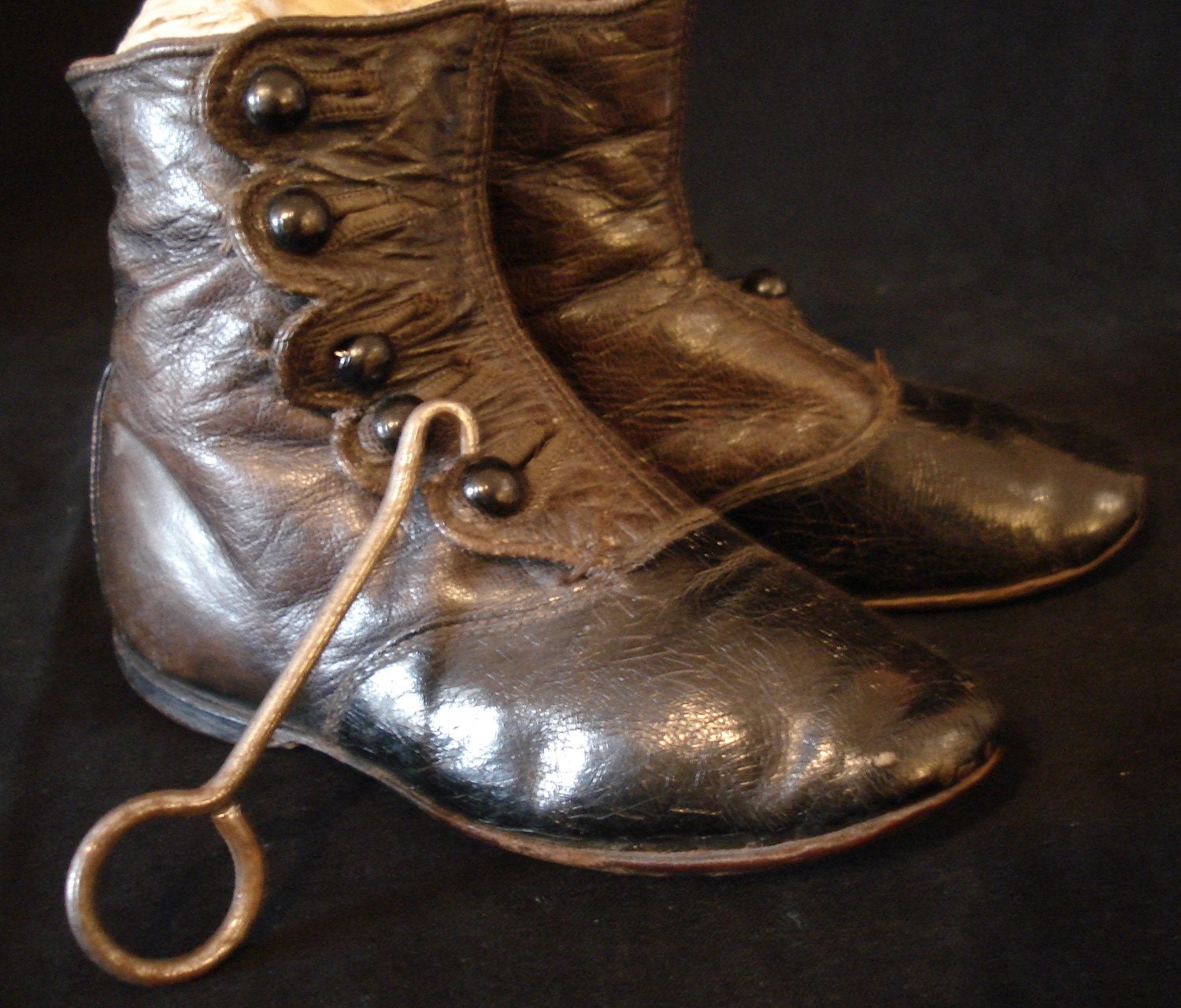 It would seem very retro to think that button hook shoes are just as good as the Velcro tennis shoes of today.  Some won't even remember button hook shoes.  So, I have included a picture for reference.  Between, button hook shoes and Velcro-type shoes eras, everyone used shoestrings.  So, button hook would for first generation technology, shoe strings would be second generation, and Velcro would be third generation technology.
When it comes to ozone generators, stainless steel screens used in most of the Internet ozone generators is at least two generations behind.  After stainless steel screens, came other dielectric systems that placed mica insulators between statically charged plates.  Then, can the ceramic plates that is the most popular type of ozone generation for professionals.  These ceramic plates were etched with metal designs that allowed larger ozone output by smaller systems.
The consumer looks at ozone generators online and has no idea that may ozone generator are still using first generation technology, or stainless steel screens.  Even the ceramic plates have evolved.  We have the 3.5 mg.hr plates (3.1), 5 mg/hr plates (3.2), 7 mg/hr plates (3.3), and now the 10 mg/hr (3.4) plates.  So, we can now get 300% more ozone output from the same size system than years ago.
The truth is being obscured by most ozone generator builders by using model numbers instead of output power.  Claims of treating a 4000 or 5000 sq ft area are stretched to the point of extreme pain.  So, your $300 system may actually generate 1000, 2500, 4000 mg/hr of ozone.  Nearly all these size units are first generation systems masquerading as a modern system.  
Here is a "Rule of Thumb" for a serious ozone generator.  A professional will generally use 10,000 mg/hr to treat 1000 sq ft. 
So, those first generation ozone generators will eventually inform their customers (somewhere in the fine print of the instructions), that the unit needs to be run for 12, 24, and 48 hours to accomplish the job.  Since, you need to vacate the area while ozone is being used because it is a respiration irritant; 12, 24, and 48 hours of displacement is not easy.
The 40,000 mg/hr of ozone generating power is important because the professional will do a BETTER JOB in 1-4 hours with his more powerful equipment.  Here's an example.  Would you like to receive $50,000?  Okay, do you want it in one year's time or spread of the next ten years?  When it comes to ozone, you will want to use it on a Quick and Hard application.  Short applications also avoid any concern for ozone affects of rubber and plastic.
Professional Ozone is proud to be the first ozone generator with the T22 ozone cells.  This is truly the 3.5 technology as our customers get maximum ozone output with long-life cells.  Yes, this costs us more than older systems.  The fact is that most of the older types are built for less than $100 because the parts are cheap.  We pay more than that for the engineered fabrication and powder coating of cases for our 40,000 system.  And, the T22 transformers are much more expensive that a 4" by 4" stainless steel screen used in the first generation systems.  So, the price of our 40,000 mg/hr if marked up like a 4000 mg/hr would sell for about $6000.
But, we sell a 64,000 mg/hr system for $695, which may be a little more than you will pay for a 4000-5000 generator elsewhere. Why the disparity?  Public ignorance!  The hype for ozone generators on the Internet is limitless.  Why not let the National Ozone Association review their claims like we do?  Nearly every ozone builder avoids any scrutiny, hide from any review, and make claims they cannot support.
At Professional Ozone, we are here for professional ozone services and serious individual users.  You will get the best equipment, built in the United States, with the best technology, and with the best support.  We value our customers, and we stand behind our equipment.  We are available to questions, support, and consulting for business development.
We get calls every week of disappointed people who bought the hype of an Internet-promoted website.  They want to know that they will get their money's worth this time.  We spent the time to engineer the best ozone generator on the market.  We used the best and most advanced parts, and we build this system in a plant .... not a garage.  We could charge more, but we also want to be as fair as possible.  We hope you will make Professional Ozone your first choice for quality and power.